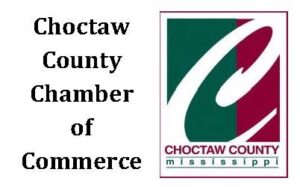 "Serving, representing and enhancing business growth and success and promoting our community as a positive place to live, work and visit."
The Chamber is governed by our Board of Directors – President Melinda Newlin, Vice President Levon Murphy, Jr., Secretary – Suellen Clement, Dianne Chancellor, Cristin Chandler, Cheryl McIntire and Aldridge Taylor.
Executive Director Donna McKay and Communications Coordinator Amanda McBride run the day-to-day operations of the Chamber. They work every day to promote Choctaw County, help our members and create community events.
You may find us at:
55 East Quinn Street, Ackerman, MS 39735
662-285-3778
Monday – Friday: 7:30am – 4pm