The labor force in The Choctaw County Partnership is educated, skilled, productive, and adaptable – all essential qualities for successful employees.  When additional training is required for a company, job training programs can be designed exclusively for that company and assistance provided at little or no cost to the company.
The Choctaw County Partnership conducts a yearly wage survey. For information on specific wages in the area contact The Choctaw County Partnership at 662-285-3778.
For information on wages in Mississippi and specifically Northeast Mississippi visit the Mississippi Department of Employment Security.
Labor Force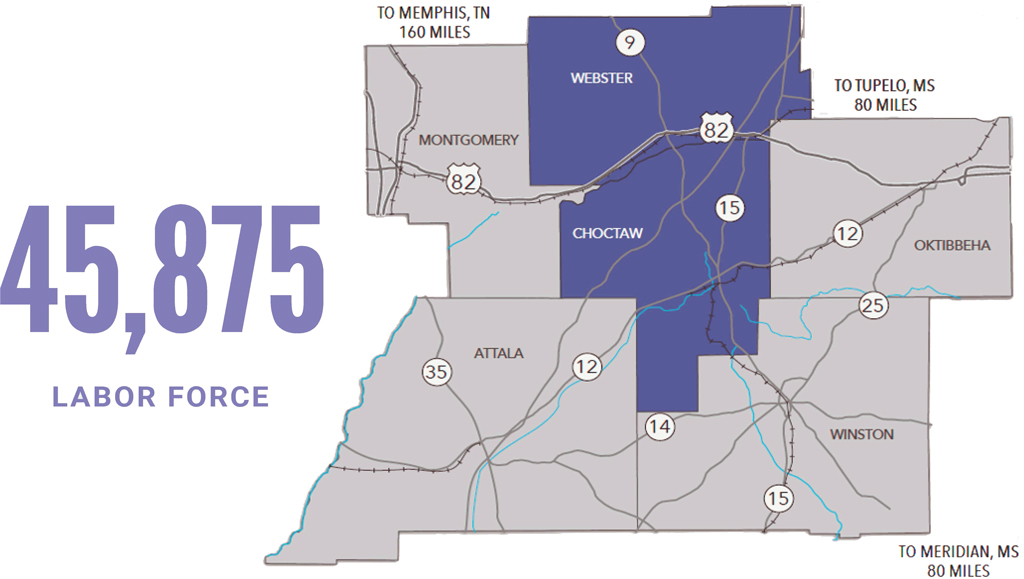 Commuting Pattern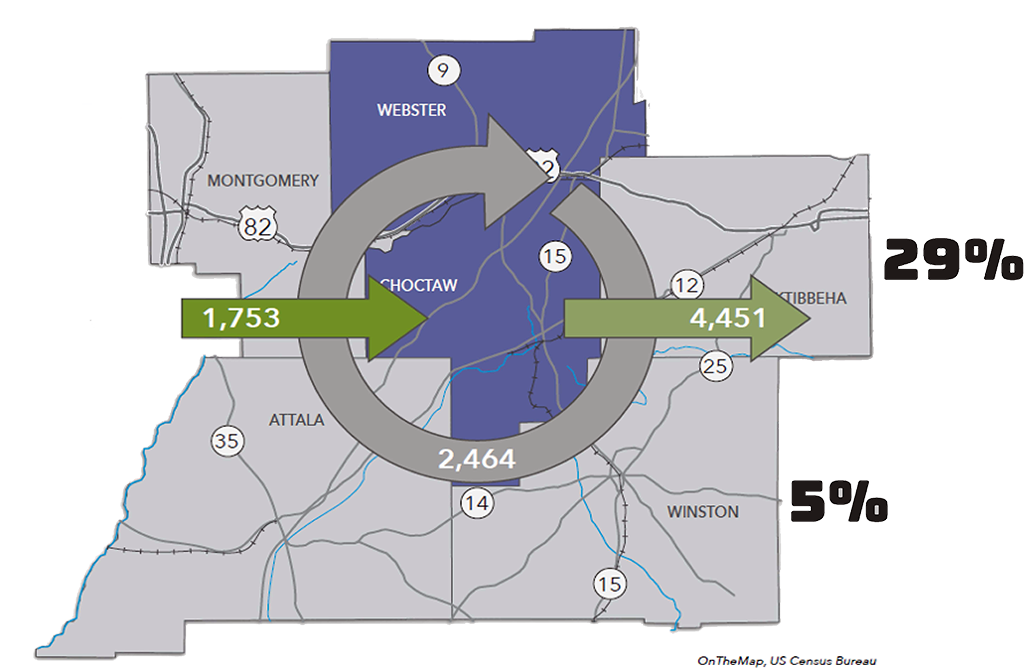 *Mississippi is a right to work state.