Young Talent Pipeline
An important aspect of the The Choctaw County Partnership workforce is the talent pipeline. Over 9,200 students complete degrees and other post-secondary programs each year from colleges and universities within 75 miles of The Choctaw County Partnership. This does not include the hundreds more that complete short technical job training programs at the community colleges.
The Choctaw County Partnership is  the connecting corridor of Mississippi's major research universities with access to the talent needed to grow your business.
Labor Shed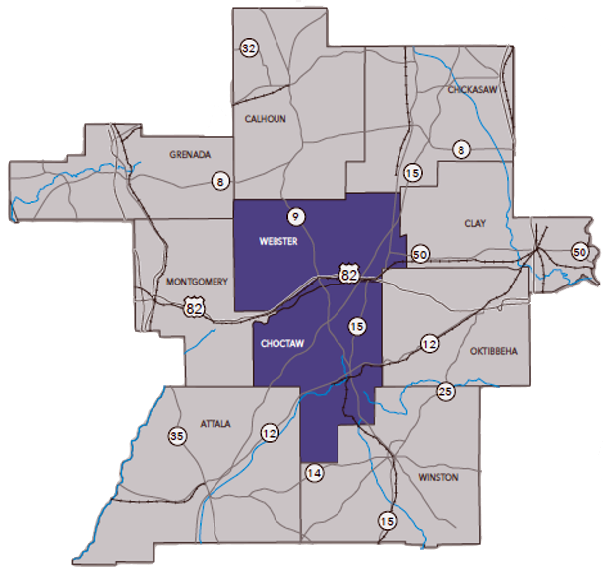 The Choctaw County Partnership area labor shed included a population of 115,000. The Choctaw County Partnership area labor shed is composed of the surrounding counties of Oktibbeha, Winston, Attala, and Montgomery.
ACT Work Ready Community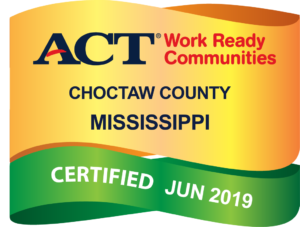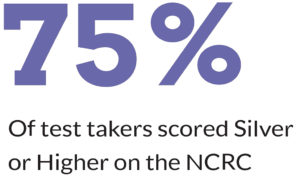 The Choctaw County Partnership with support from Holmes Community College and local industry and business became certified Work Ready Communities. The National Career Readiness Certificate utilizes the WorkKeys exam to measure the job readiness of participants and reward them a certificate of Bronze, Silver, Gold or Platinum.  This certificate will help individuals seeking employment show he or she possesses the basic skills needed for the job.